The best at home beauty treatments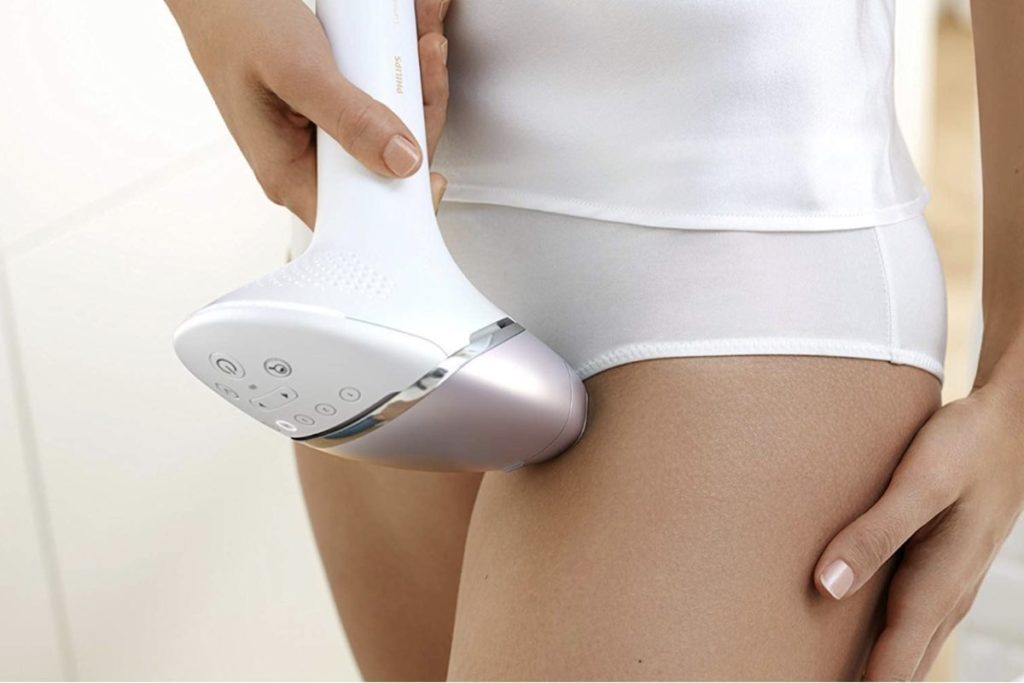 Some are decorating their walls with nail varnish racks to make them feel like they're in a salon. Others are bravely attempting to cut their own locks. If the unsightly facial hair, cracked heels and lacklustre visage is all getting too much, here's what you can do about it. We round up the best at home beauty treatments…
LASER OR IPL HAIR REMOVAL
The beauty market is brimming with at-home light-based hair removal devices. But how do we decide between laser and IPL (Intense Pulsed Light)? According to the experts at Braun. "The key difference between laser and IPL is the type of light. IPL is a broadband pulsed light source, whereas laser is a monochromatic coherent light source. Both methods target the melanin in the hair follicle and permanent results can be expected from both. Professional laser treatment is working more selective and therefore the very high energy will focus on the hair follicle rather than surrounding skin. Therefore Professional laser will lead to fast results as well as being suitable to darker skin tones. Energy, frequency and hair colour are all determining factors in the efficacy of the treatment, while the light source, whether it is a laser or an intense pulsed flash light plays a minor role".
For IPL, choose Braun Silk Expert Pro and get 50% off in the April sale (usually £599.99 now £299). Expect to see results within 4 weeks. Another IPL option is Philips Lumea Advanced IPL Hair Remover – a John Lewis best seller. For laser, check out Tria Hair Removal Laser 4X – a clinically-proven laser available for home use that uses the same diode laser technology preferred by dermatologists to target and permanently disable the hair follicle to stop hair growth for permanent results.
HOT WAX
Missing your salon for that monthly Brazilian? Get the same results at home with Bliss Poetic Waxing straight-from-the-spa hair removal kit. This spa formula makes hair removal, from eyebrow arches to ankles, a breeze. No strips, no appointment needed. Another option is Lifestance – an Amazon best-seller that uses hard wax beans.
AT HOME PEDICURE
When was the last time you had a proper pedicure? If you are cringing at the sight of those cracked heels, it's time to don a 20-minute foot mask and buff away that dead skin. Scholl, the foot care specialists have a range of products to leave your tootsies pampered to perfection.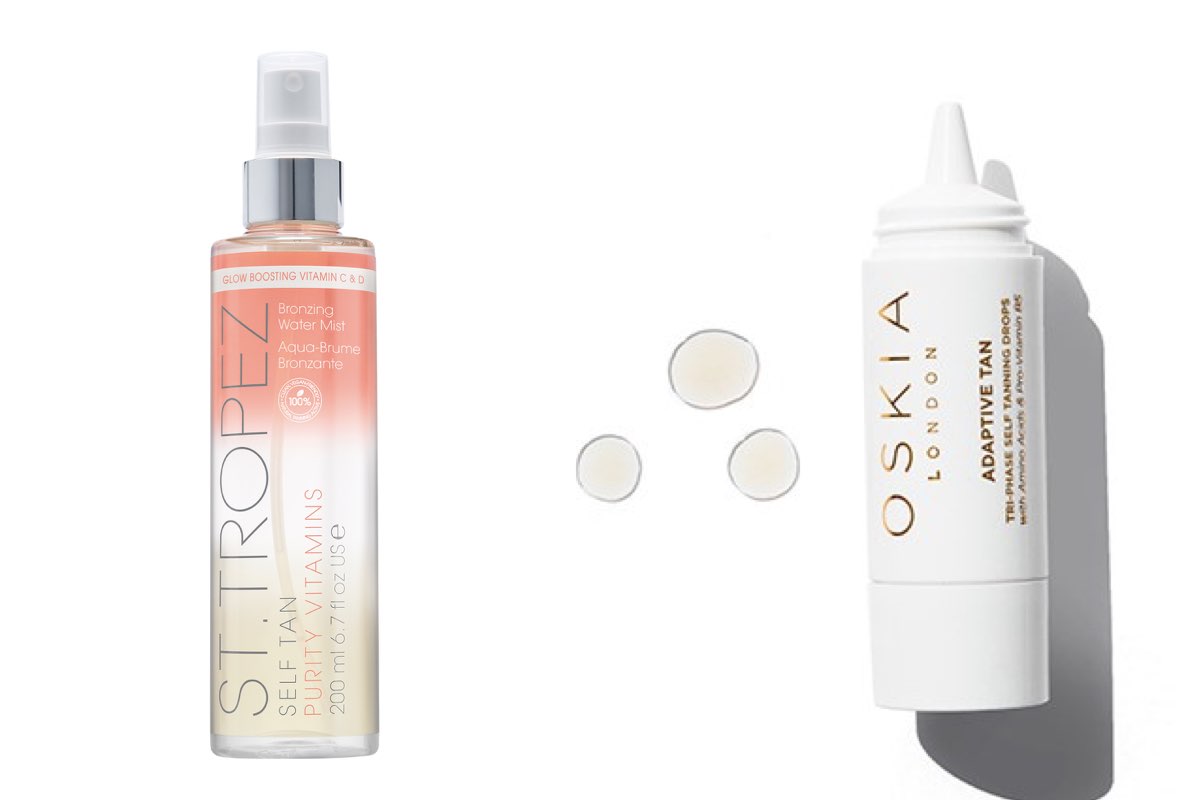 TANNING
Yes the sun is shining but for how long is the question. To keep you glowing all summer, invest in some good quality fake tan. St Tropez has launched a new Purity Vitamins Bronzing Water Body Mist that is lightweight and easy-to-use. Simply spritz onto skin for a supercharged sun-kissed glow. It's infused with 95% natural skincare ingredients, hydrating hyaluronic acid, refreshing green mandarin water and  Vitamin C and D boosters to mimic the effects of the sun, without the damage. The vegan-friendly formulas are contained in a recyclable bottle, made from recycled plastic.
For the face, try Tri Phase Self Tanning Drops from Oskia – infused with super nutrients, anti-oxidants and a natural melanin complex to provide a healthy glow within hours that gently deepens over time. It smells great too, think jasmine and mint.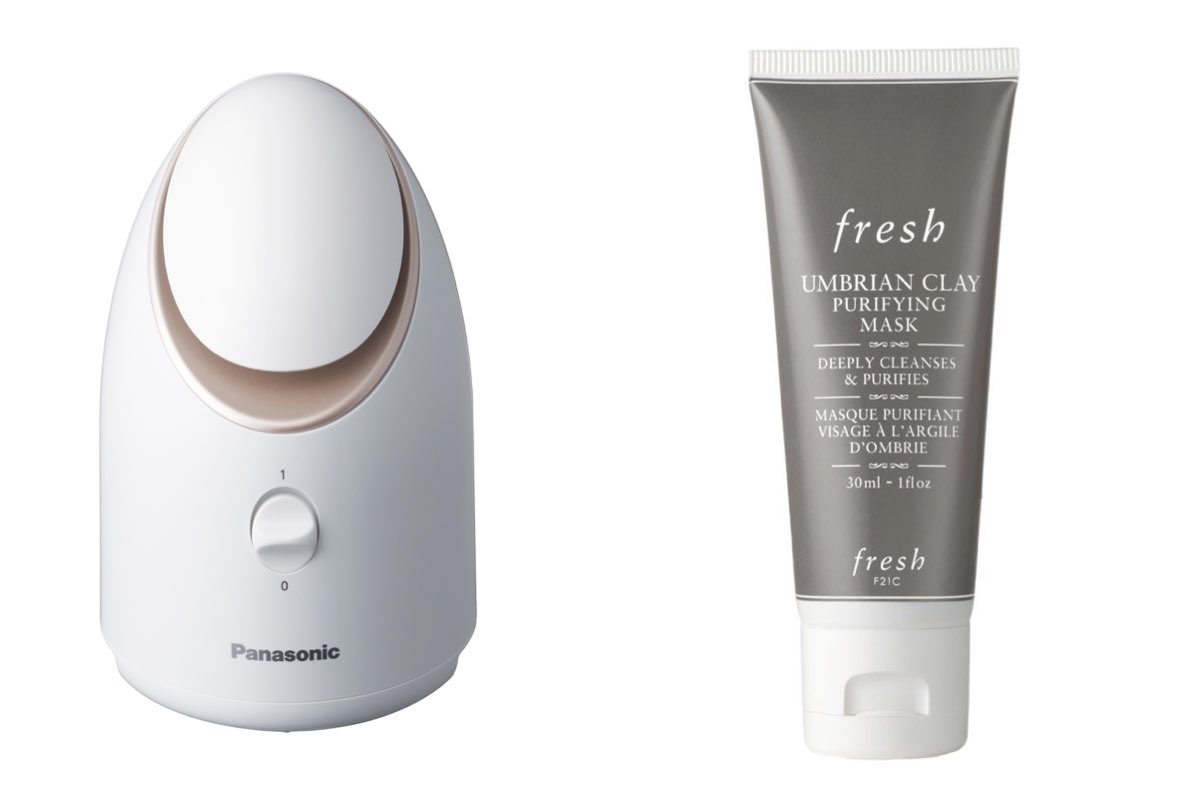 FACIAL
Give yourself a good old fashioned facial with the Panasonic Facial Steamer. The only facial steamer in the UK that generates nano-size steam for effortless absorption in to the skin. By making the a facial steam part of your daily routine, moisture levels in your skin can increase. It also visibly reduces the appearance of fine lines and wrinkles by stimulating collagen production. Follow with a purifying face mask. You can't beat the Umbrian Clay mask from Fresh – a mineral-rich clay mask that minimises pores and shine, without over-drying or clogging pores.
SALON MANICURE
If you're looking for serious salon style results at home then invest in the Mylee Complete Professional Gel Nail Polish kit. It comes with an LED lamp, four gel colours, top and base coat, prep and wipe, gel remover and more! If you're an amateur at gel nails, this Amazon best-seller is worth every penny, but be quick, it's selling out fast. For a more natural, traditional manicure, Jessica offers an at-home kit with a raspberry colour, moisturising oil, gloss, cuticle formula, file and hand emulsion.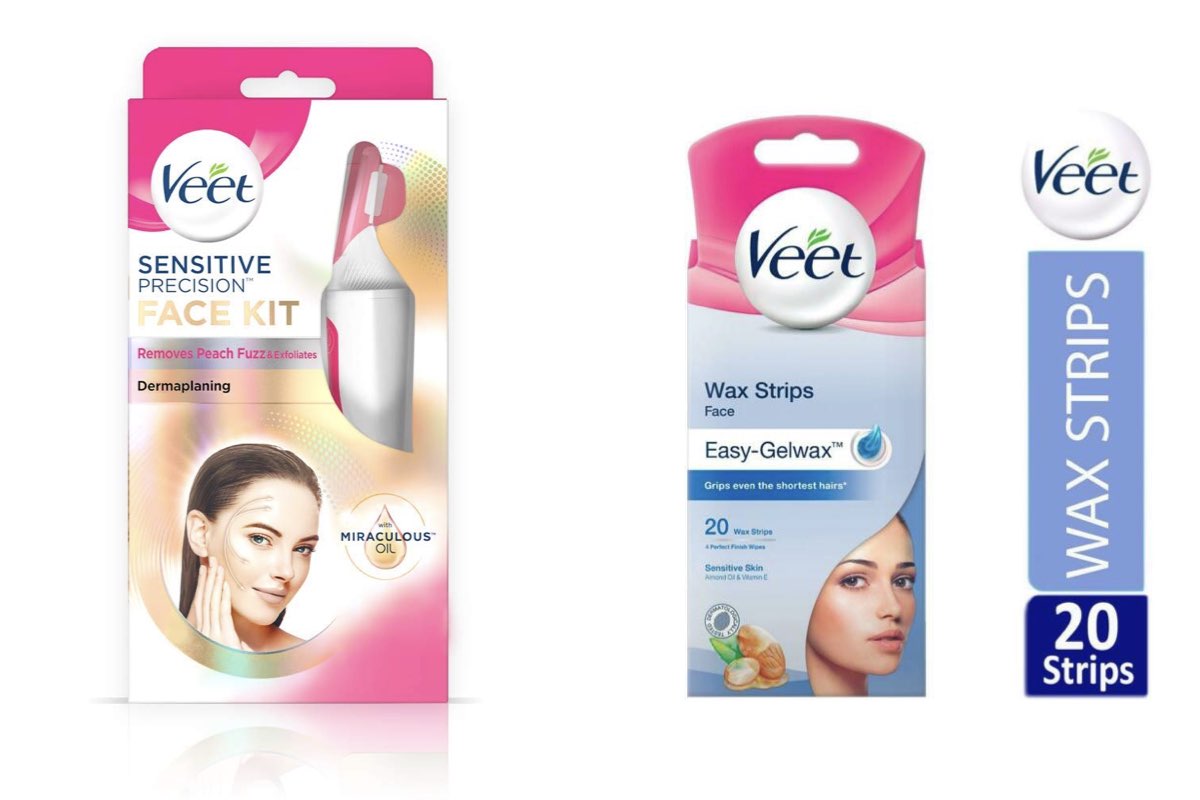 FACIAL HAIR REMOVAL
Unsightly facial hair getting you down? Veet Sensitive Precision Dermaplaning Face Kit removes fine facial hair, aka "peach fuzz" leaving a visibly brighter, smoother and glowing complexion. If you suffer from a touch of the tash or a monthly mono, whip it off with a Veet Easy-Gelwax strip. If you're feeling brave, use these bad boys to wax your brows too. Otherwise stick to the old reliable Mr Tweezerman.
Get your weekly DOSE fix here: SIGN UP FOR OUR NEWSLETTER
Main image – Philips Lumea Advanced IPL Hair Remover