In the quest for her dream post-lockdown hair transformation, Lucy tries a full head of micro-ring hair extensions at Taylor Rose Hair Salon in London. She finds out if bigger really is better,

 and ends up learning a lesson in hair self-care…
My relationship with my hair
When it comes to hair, let's just say I didn't win the mane-lottery. I didn't even get one number! She's tried to keep up, bless her, first as a reluctant mullet then a bob, lob, straggly fringe. She's been straightened, curled, turned pink, green, blue and been bleached within an inch of her life. We've done OK but the hair-elephant in the room has always been that there's just not enough of her. Maybe I didn't tell her enough secrets? Maybe, I just wasn't born with it. What I was born with was thin hair that will never quite grow past my shoulders. It's not her fault she was born on the wrong head. To me, big hair is beautiful and I've always coveted long voluptuous locks and curls.
Most recently, we've really fallen out over my decision to cover her with a full head of bleach about a year ago. It was just too much for us to handle and she's stubbornly looked liked straw ever since. 

Combining this natural back-foot with the beauty struggles of lockdown and having roots as long as my head – let's just say I was not feeling my best when I began emerging from my lockdown hibernation a few weeks ago. I decided enough was enough. We needed a full on transformation to save us this time, so I started looking into what it's like to get hair extensions.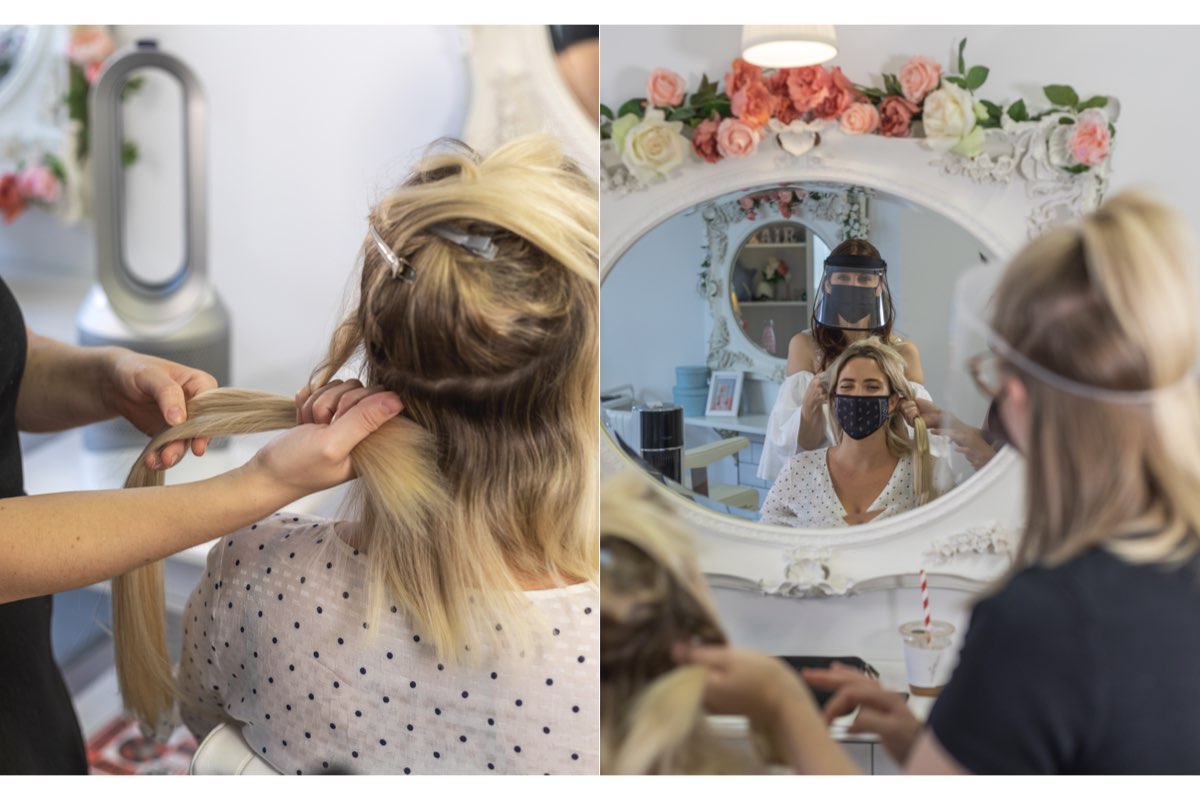 Hair transformation step one: the colour
My first stop was my favourite go-too London salon, Bluetit. They managed to squeeze me in at the Crouch End Salon where I turned up feeling flustered after my first trip on the underground in about four months. COVID anxiety is real. When I arrived there were only two other customers having treatments and the doors were flung wide open making the salon feel bright and airy.
My stylist Hettie made me feel super relaxed as soon as I arrived and talked me through options for saving my hair. We decided to go for a more grown-up balayage that would blend the harsh line between my dark brown roots and peroxide ends better than my usual highlights (which I've had for about 10 years). The end result was gorgeous and more natural with kisses of blonde framing my face achieving a sun-kissed beachy effect.
Not all hair extensions are made equal
Next up, I needed more hair. So I headed to Taylor Rose, one of London's few salons that specialises in premium hair extensions. In the past I've toyed with cheap hair extensions, always wondering why they looked so awful in photos or turned into yellow barbed wire after one use. Turns out, it's easier than you think to fake your way to long, full-bodied gorgeous locks.  You just need good extensions (because, oh my, are there some bad ones out there).
Taylor Rose is a beautiful little salon in Tottenham. The interiors are white and covered with pastel flowers like someone's gorgeous wedding reception. They specialise in micro-bond extensions which, as owner Gemma tells me, are miles ahead of older methods in terms of comfort, longevity, ease of application and removal.
How do micro-bond hair extensions work?
Individual small wefts of hair are bonded to your own using just pressure and tiny individual copper beads. There's no damage from glue, clips, tapes or braiding. Before getting started, Gemma and her assistant Angelique assessed my hair colour and talked about matching my exact shade of multi-tonal blonde like painters would talk about mixing colours on a canvas.
Gemma explained that every person's hair colour is completely unique so they create a custom colour blende for you using over fifty different shades of real Russian hair. It really did feel like a work of art taking place and resulted in a shade that matched the tones of my hair so completely, it blended seamlessly into my real hair.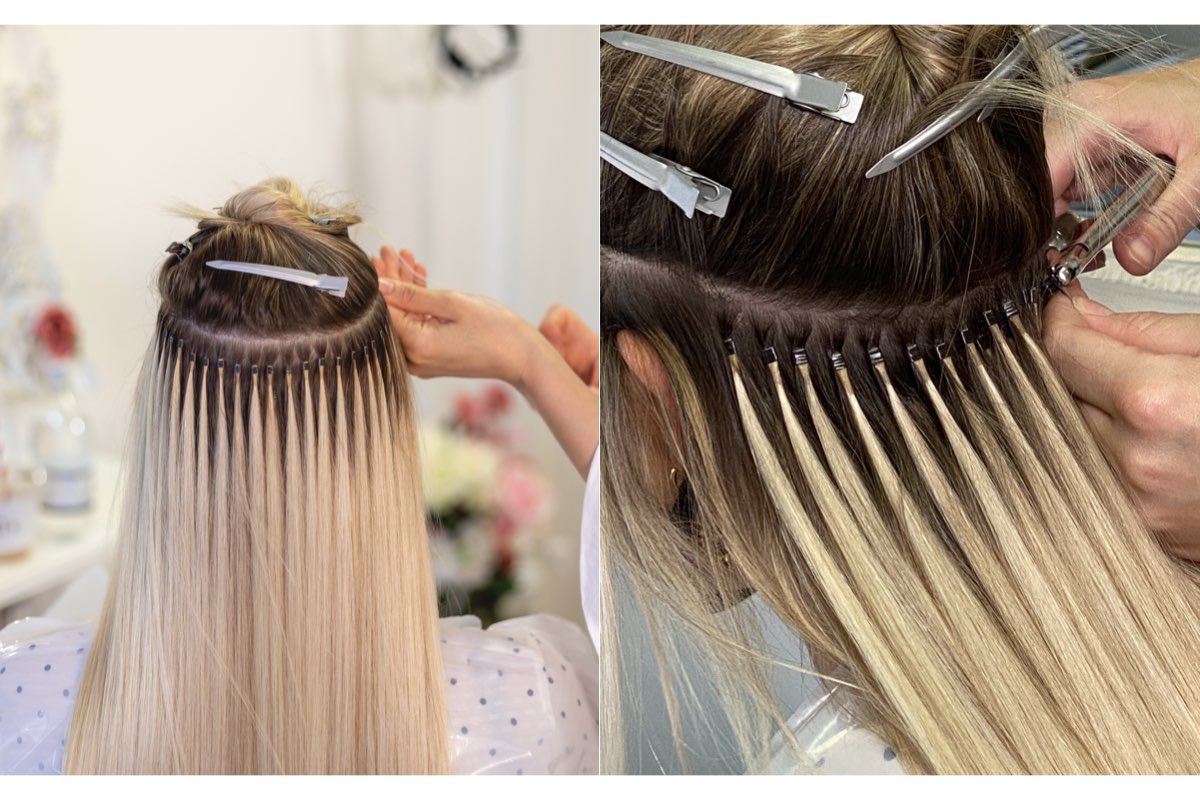 What is the hair extensions installation process like?
The installation process takes around 3 hours for a full head of hair, but half and quarter heads are available if you're looking to add volume over length. I decided to go all out with a full head of 22 inch tresses, which were added piece by piece until my head was enveloped in a thick head of gorgeous hair. It felt strange to have loads of hair and weighty but in a good way (like a sassy hair-flick would now stop traffic) but they didn't feel anywhere near as bulky or uncomfortable as the clip-ins I'd used in the past.
Angelique then added the finishing touches to her artwork, skilfully cutting into the hair to add layers and texture so my shoulder length blonde bob magically disappeared into the longer hair. I was left with a blonde mane of glorious thick natural looking locks – literally the hair I have always dreamed of. Transformation complete!
The end result of my hair extensions transformation
I've now had them in a month and am totally in love with them. They hold a wave or curl SO much better than my natural hair so especially when I style them to go out I feel like a thousands million trillion dollars. The compliments I've had have been amazing with many close friends not realising I've had extensions (come on people hair doesn't grow that fast even during lockdown!).
With prices starting at £420 and going up to around £680 for a full head of extensions, they are an investment. However with the right aftercare they can last up to 8 months, which isn't bad considering how long you will have the hair of your absolute dreams for.
What is hair extension maintenance like?
Hair extensions are amazing, but before you consider getting them, be aware that the maintenance time is quite high. For someone who doesn't usually do more than wash and go, it now takes me a good hour and a half to wash and properly dry my hair using all the correct shampoos and conditioning treatments. You can't leave hair to air-dry naturally and you mustn't brush it until it's 80% dry, only gently using a tangle teaser to prevent damage.
Salt is the enemy of hair extensions, so after any sea-swimming or exercise where you've sweated loads you have to wash your hair thoroughly asap. Its also bad to wash it everyday (just like normal hair), so its actually forced me to shake up my workout routine and have more gentle exercise days with yoga and walking, where I know I won't sweat buckets. Can't say I'm mad about that!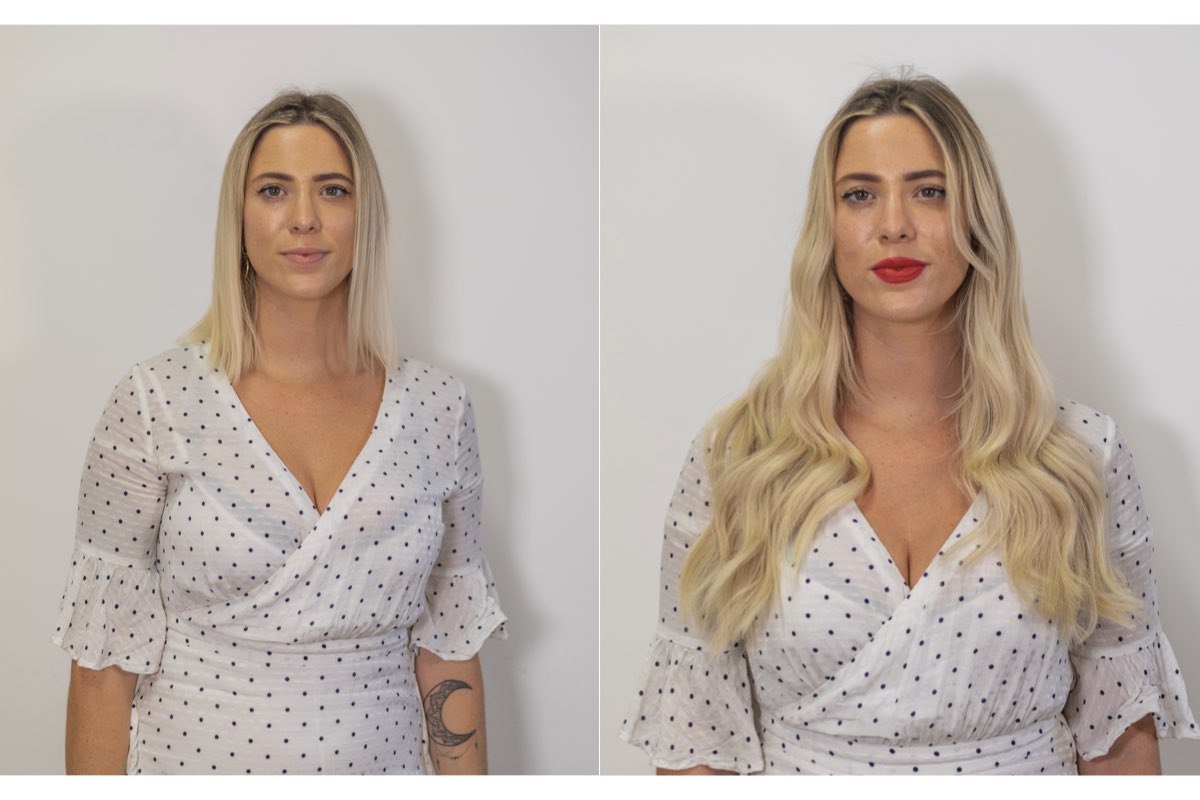 The extensions also take a while to style as there's a lot more hair to deal with and you need to match the textures of your own hair with the extensions. My own hair is more curly and whispy while the extensions are thicker and straighter, meaning I have to curl, wave or straighten them every couple of days. Spending more time on hair self-care for me is now crucial, but we've got a better relationship for it.
Gemma tells me that many clients actually end up with better natural hair underneath the extensions than they started with, as you are forced to really take care of your own hair too. Apparently your hair grows underneath so when the extensions are removed clients are often delighted with their own natural length.
As for my own personal hair relationship – I've learnt that you've got to show her a lot of love and treat her right or she'll literally go feral. We're in a much better place now.
To book a free consultation with Taylor Rose visit their website
Get your weekly DOSE fix here: SIGN UP FOR OUR NEWSLETTER