THIS COMPETITION HAS ENDED
DOSE has teamed up with FACE GYM – the only gym for the face, to offer a lucky winner a facial sculpting duo worth £73. The only equipment you need for those home Personal 'Face' Training sessions…
The prize includes:
'HAYO'U Beauty Restorer' – a tool that promotes lymphatic drainage to reduce toxins. Use it to manipulate areas of tension to stimulate and alleviate stress-related symptoms such as the clenched jaw, eye-strain, and daytime fatigue. It provides instant, visible solutions for your complexion to promote healing, release tension, boost circulation and enhance natural radiance. Made from 100% Xiuyan jade, revered for its restorative properties and certified to the highest of standards.
Gold Derma Roller – the 'Facegym Gold Derma Roller' is your very own wrinkle busting "magic wand" that fits into your make up bag. Just a couple of minutes every day will boost your skin's collagen production, improve circulation and increase product absorption, helping to reduce the appearance of fine lines and wrinkles, leaving your skin feeling firm and glowing.
The winner will be announced on 23 May 2020
Tune in to FACE GYM home PT sessions and IG Masterclasses during lockdown.
Get your weekly DOSE fix here: SIGN UP FOR OUR NEWSLETTER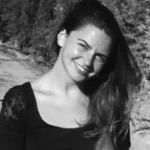 Hettie is the editor and co-founder of DOSE. A keen runner, she's also partial to a blast of high-intensity and hot yoga. A country girl at heart, she divides her time between London and the lush rolling hills of North Devon. When she's not jetting off on her next adventure, Hettie can be found in a candle-lit alcove with a laptop, a spaniel and a full bodied Malbec.