DOSE writer Rosie reports back on a colourful stay at True Blue Bay Resort Grenada. Read on for her review that incorporates meditating with the waves and chocolate therapy…
The Caribbean has become synonymous with all-inclusive resorts offering luxury beach holiday experiences, but if you're looking for something more authentic, book a stay at Grenada's True Blue Bay. Beloved by locals and visitors alike, here you'll experience the real Grenada: killer rum punch, beautiful sun, and above all, the friendliest people – and that's before we even get to the chocolate. Prepare to fall in love with the spice isle with a stay at this family-run, sustainable, eco-friendly resort.
TRUE BLUE BAY RESORT GRENADA REVIEW
A VIBE AS COLOURFUL AS THE DECOR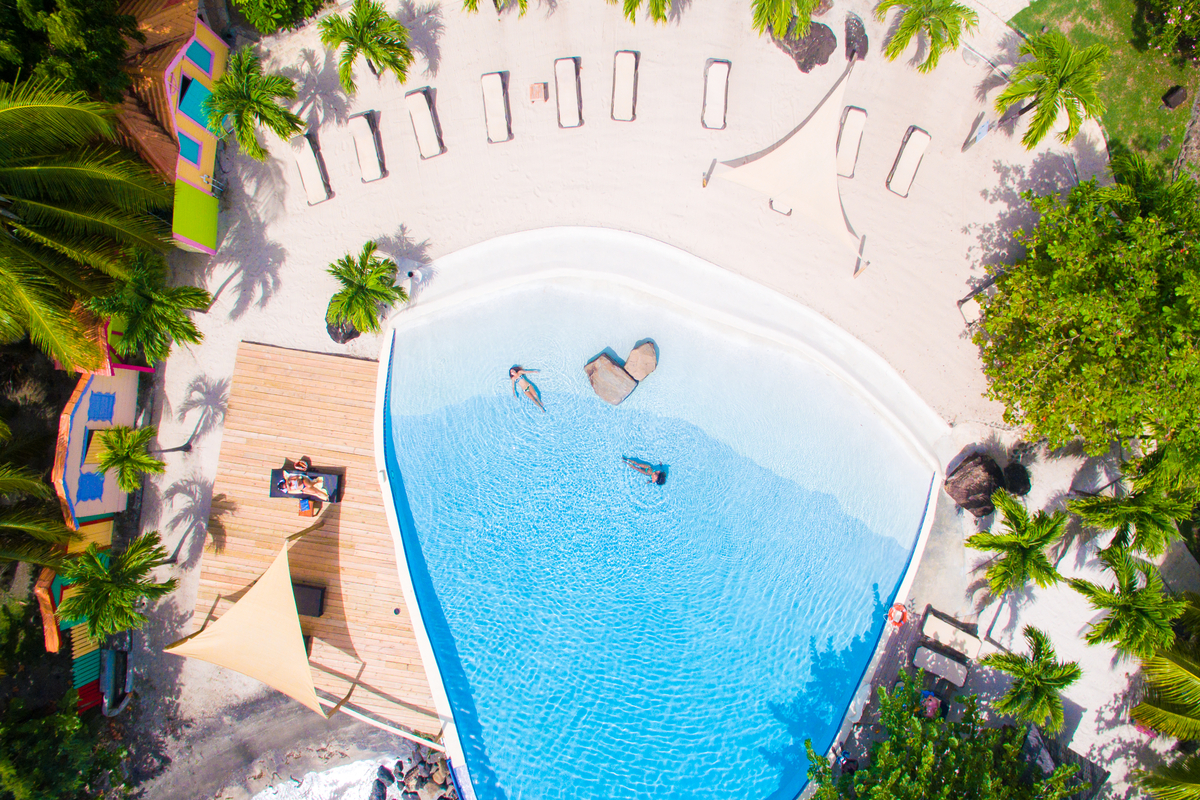 It's impossible not to smile when you arrive at True Blue Bay. The place simply exudes happiness: from the vibrant décor to the gregarious staff, the resort vibe is every bit as sunny as the Caribbean weather. As we are driven to our solar-powered Cocoa Pod room in a golf buggy, every passer-by stops to greet us with a grin.
The journey takes us past 3 of the resort's 4 pools, our favourite of which is decorated with multi-coloured deck chairs and a bold 'Grenada' sign that is representative of how soulful this place is. "When ya comin' ta try ma rum punch?" the bartender shouts across to us. We don't bother with unpacking – a spectacular sunset beckons, the colour of which matches his oh-so-drinkable concoctions.
COOKING FROM THE HEART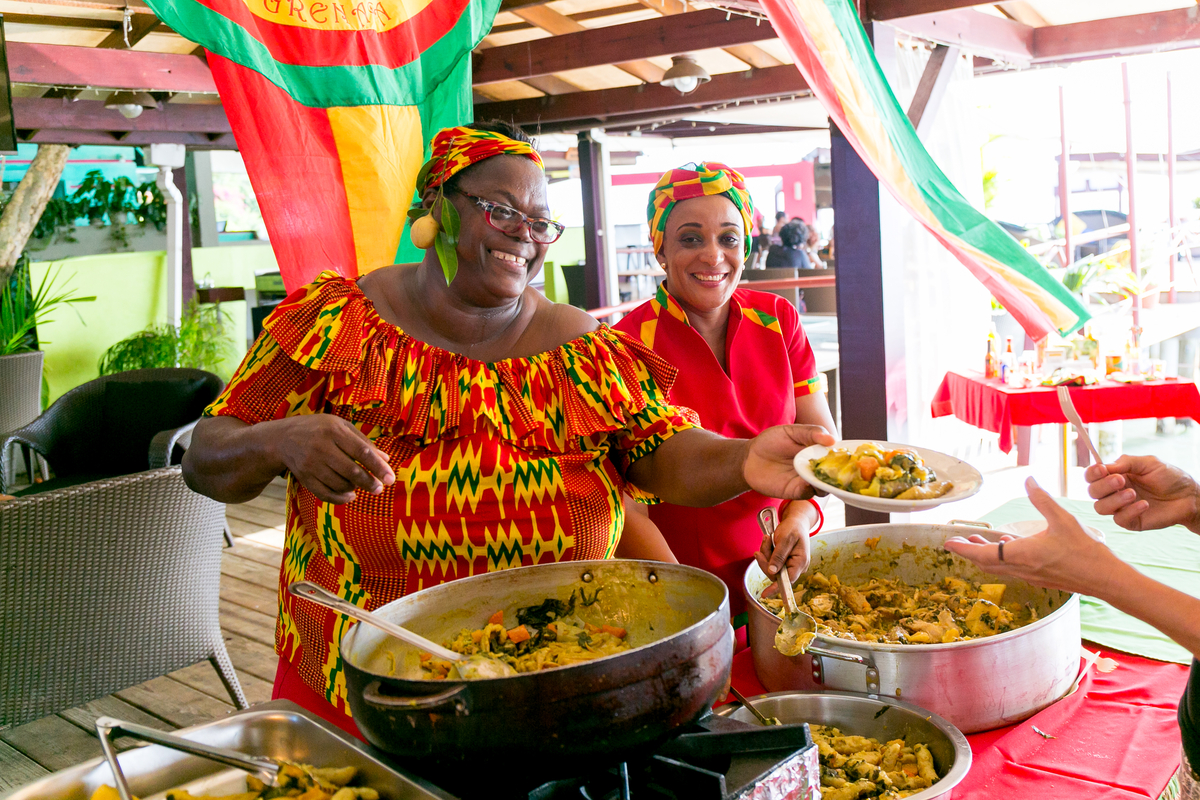 A few rather potent rum punches in and we're more than ready for some food. Fortunately it's street food night at Dodgy Dock restaurant, an event that draws in a crowd of locals in addition to hotel guests. Traditional Grenadian cuisine is fused with Mexican influences to honour owner Magdalena's roots – think taco stands, burrito bars and huge pans of sizzling meat and rice dishes, combined with lively music and outfits so spectacular it's worth visiting to witness them alone.
If tonight is anything to go by, then carnival season must be something else: we can't help but get up and dance to the soca tunes, though we soon realise the dancing is best left to the locals and return to what we do best: ordering a rum-soaked chocolate cake for dessert.
CHOCOLATE THERAPY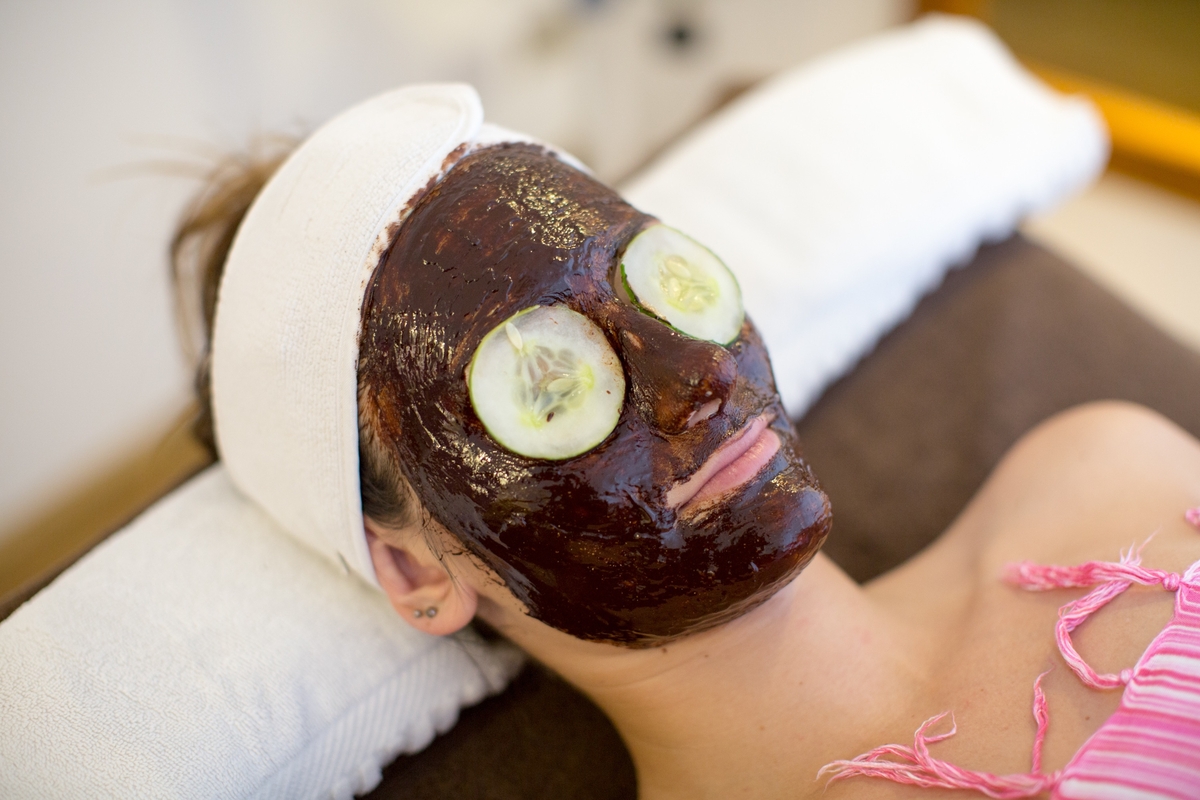 Much to our delight, True Blue Bay makes a real effort to celebrate organic chocolate production in Grenada. The resort hosts an annual Chocolate Festival, and the owners have even established a museum in the charming nearby town of St George's. Here you can learn about bean-to-bar chocolate production and sample the various varieties produced on the island, as well as taste their infamous chocolate shake. A second bakery is located within the hotel to satisfy cravings, whilst chocolate-inspired spa treatments such as cacao facials and body wraps will nourish your skin as well as your appetite.
MEDITATING WITH THE WAVES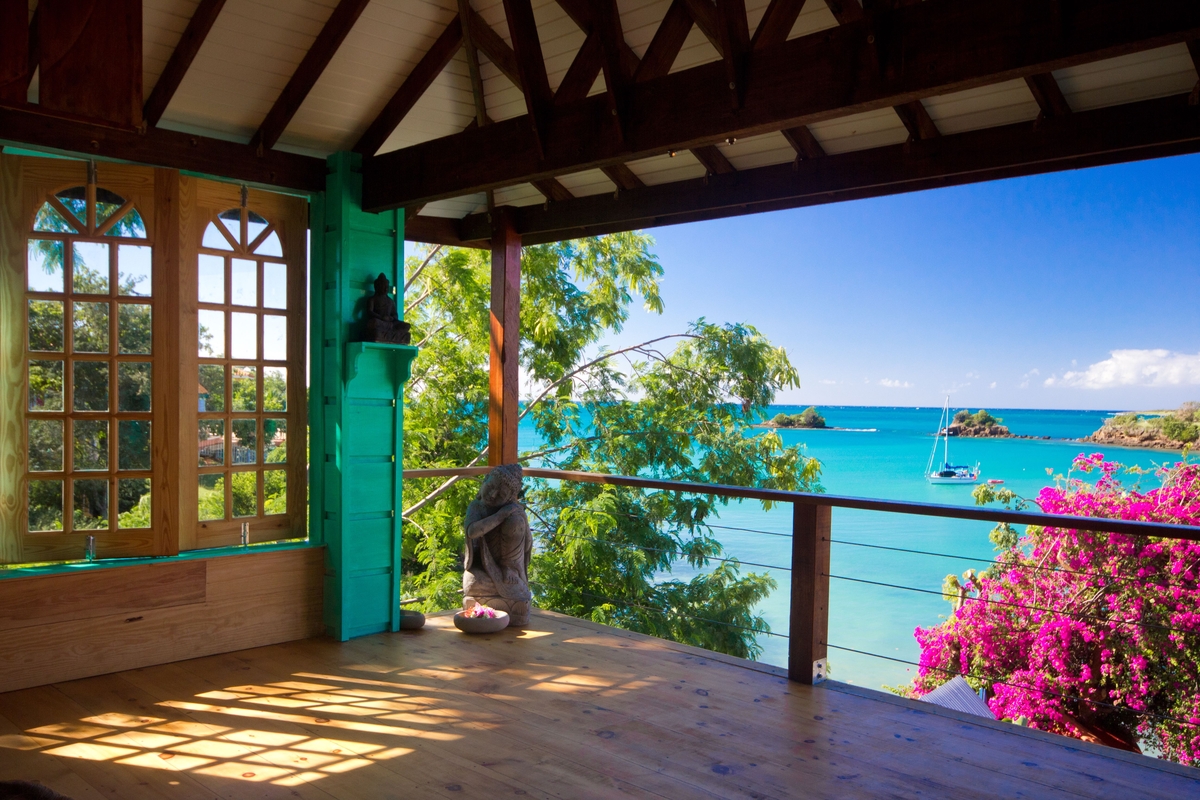 The resort's focus on wellness extends to a magnificent yoga studio, where the sounds of waves hitting the shore are the perfect accompaniment to powerful, meditative classes led by internationally-acclaimed teachers. The varied class schedule includes traditional styles as well as more innovative options such as yin yoga with essential oils made from local herbs, taking place against a postcard-perfect backdrop of bright blue waters and lush green rainforest.
EXPERIENCE THE REAL GRENADA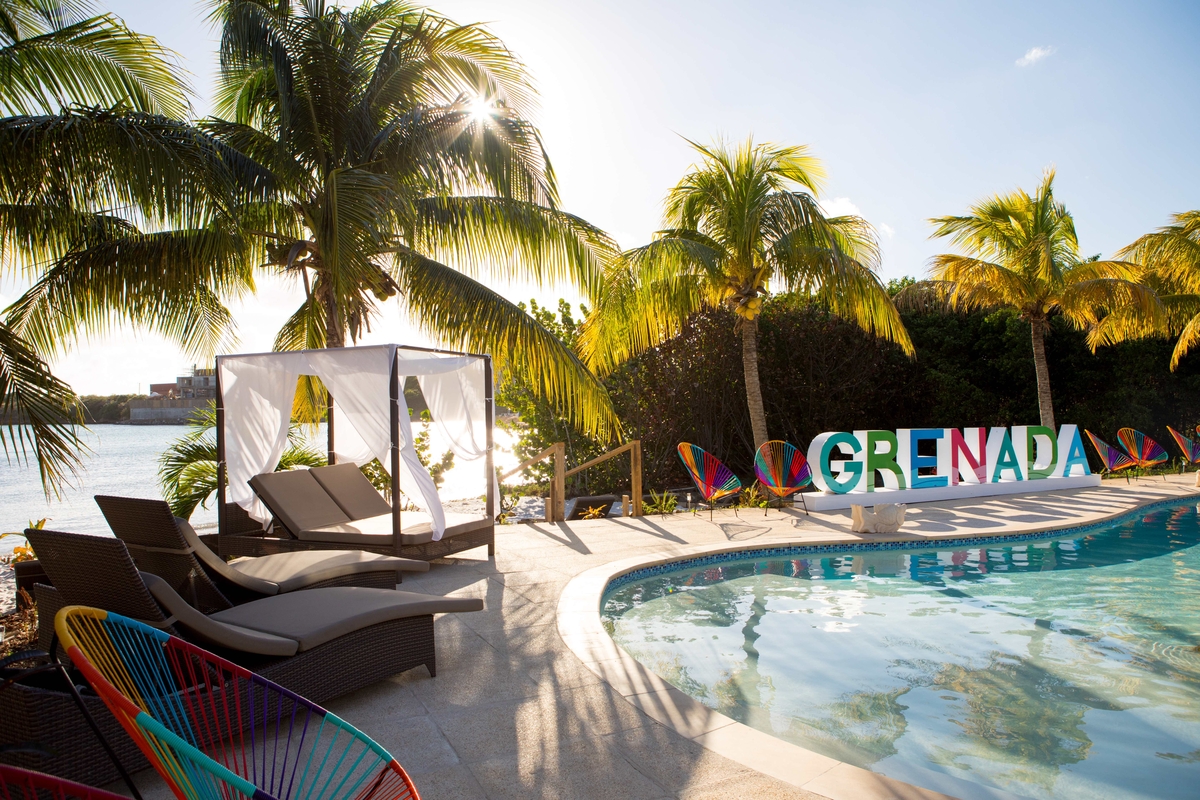 True Blue Bay showcases the very best of this island, and staff will be glad to arrange excursions to experience even more of Grenada's unique culture. Be sure to visit Belmont Estate for their fabulous Sunday lunch accompanied by a live band, and stop off on your return at the Concord Waterfalls or to experience the healing powers of the nearby sulphur springs. Alternatively, book a scuba dive with Aquanauts – where daily trips depart mere metres from your room, and return to the resort's beach bar in time for happy hour. Rum punch anyone?
SPICE UP YOUR STAY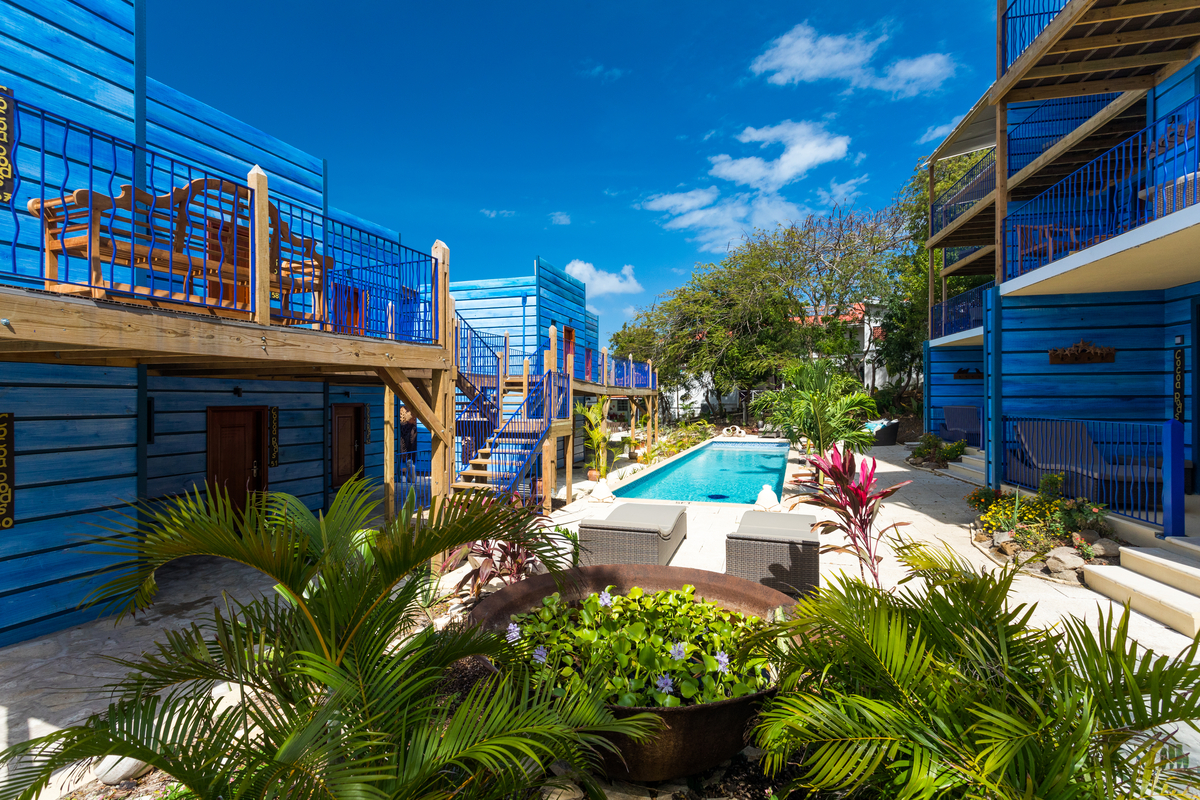 BA Holidays (www.britishairways.com) offers 7 nights at True Blue Bay from £779 per person based on two adults sharing on a bed and breakfast basis, including return flights from London Gatwick. Priced for travel in October and November 2021.
By Rosie
Get your weekly DOSE fix here: SIGN UP FOR OUR NEWSLETTER